Baseball's Best Pitching Rotations
With offseason shopping just about complete, we now have a good idea what baseball's rotations will look like in 2012. So, what are the best pitching groups in baseball? Let's take a look:
San Francisco Giants
T. Lincecum, M. Cain, M. Baumgartner, R. Volgesong, B. Zito
Baseball's best rotation: Lincecum is the best pitcher in the game, Cain is a #1 starter, Baumgartner still has amazing upside as a frontline starter, and Volgesong was a 2011 All Star. What more could you want?
Philadelphia Phillies
R. Halladay, C. Hamels, C. Lee, V. Worley, J. Blanton
Three annual CY Young candidates and an excellent backend of Vance Worley and Joe Blanton; the only concern for this rotation is its age.
Anaheim Angels
J. Weaver, D. Haren, C. Wilson, E. Santana, G. Richards
The Angels could definitely have baseball's best rotation in 2012: Weaver and Haren are CY Young candidates, Wilson was a borderline ace in Texas, Santana could be a #2 starter on many teams, and Richards has great potential as a mid-rotation starter.
Tampa Bay Rays
D. Price, J. Shields, J. Hellickson, M. Moore, W. Davis
Baseball's youngest, most talented rotation; all four top starters have ace potential. Shields is the team leader but could be dealt as he approaches free agency but everyone else is locked up for years. With this rotation, the Rays will never be out of contention.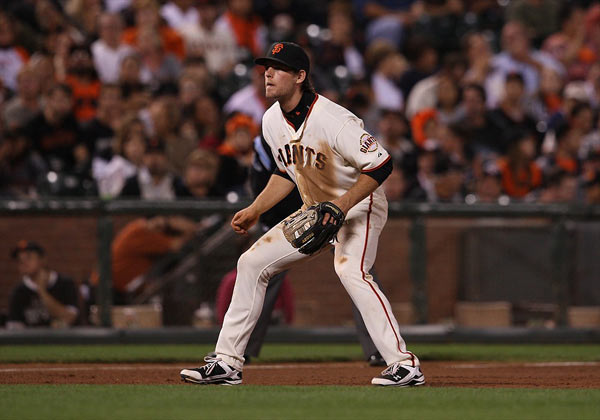 Texas Rangers
Y. Darvish, N. Feliz, D. Holland, M. Harrison, C. Lewis
If Yu Darvish lives up to his potential as a game-changing ace, this could be baseball's best rotation once Martin Perez arrives from the minors.
Detroit Tigers
J. Verlander, M. Scherzer, D. Fister, R. Porcello, J. Turner
Verlander is a once in a generation pitcher, Scherzer and Porcello are great talents, Fister is a good vet, and Turner has #1 starter potential. This team could get even better.
Seattle Mariners
F. Hernandez, M. Pineda, J. Vargas, T. Walker, D. Hultzen
Hernandez may be baseball's best pitcher, Pineda is its best young prospect, Hultzen and Walker have top starter potential, and Vargas is a good vet. If the offense were not abysmal, this team could contend with its pitching.
Milwaukee Brewers
Z. Grienke, Y. Gallardo, S. Marcum, R. Wolf, C. Naveson
The Brewers' rotation has as much potential as any but Grienke has injury and maturity concerns, Gallardo has not played up to his hype, and the back end of the rotation could fall apart.
Washington Nationals
S. Strasburg, J. Zimmerman, G. Gonzalez, J. Lannan, R. Detwiler
The trade for Gonzalez gives this rotation intriguing upside; Strasburg and Zimmerman both have ace potential, Lannan is a steady vet, and Detwiler should be a mid-rotation starter. But there is also significant injury risk.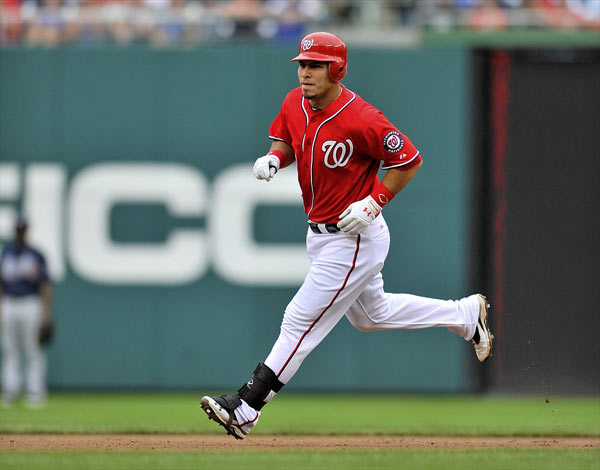 Atlanta Braves
T. Hudson, T. Hanson, J. Jurrijens, M. Minor, B. Beachy
The Braves have enviable pitching depth and starters 1-5 are all impact players. But do they have a true ace?
St. Louis Cardinals
C. Carpenter, A. Wainwright, J. Garcia, K. Lohse, S. Miller
The return of Wainwright, a CY Young candidate when healthy, will give this rotation a strong boost but injury concerns and a risky backend are concerns for this group.
Boston Red Sox
J. Lester, J. Beckett, A. Renaudo, A. Aceves, E. Bedard
The Red Sox's frontline is very talented but Beckett has injury concerns and the backend could be terrible if they don't make an addition like Edwin Jackson, Hideki Kuroda, or Roy Oswalt.
Cincinnati Reds
M. Latos, J. Cueto, M. Leake, H. Bailey, B. Arroyo
Latos adds the ace-caliber starter they needed but there are question marks surrounding everyone else on the staff.