Major League Baseball Blog
Dec 31, 2012
---
Posted by Matt Green in Major League Baseball Blog
---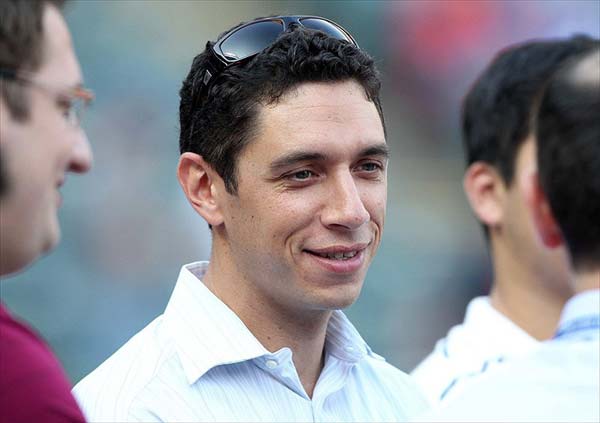 In an offseason where the Texas Rangers Front Office has received more flak than any other around baseball, I'm here to be the voice of reason amongst the angry mob. Jon Daniels and his fellow staffers have been under constant fire from the Dallas and parts of the national media since they let Josh Hamilton sign with the Angels. But let's get real for a second.


Dec 17, 2012
---
---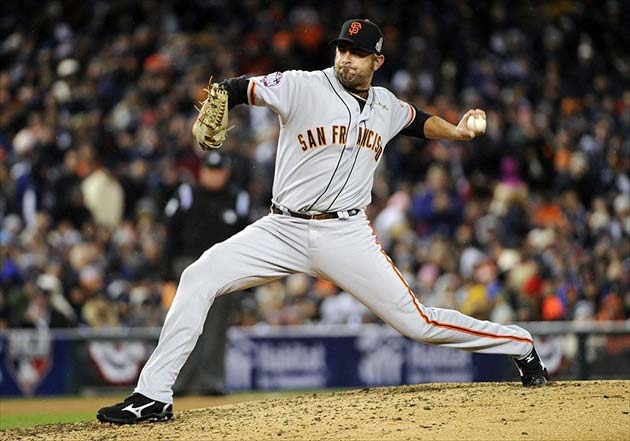 The Winter Meetings have now come to an end and were just about half way through the MLB Offseason. With that in mind, I feel now's a good opportunity for me to examine what has occurred the past few weeks and see who has/has not improved their roster this offseason.



Dec 11, 2012
---
Posted by
Bryan Knowles
in MLB Baseball Blog
---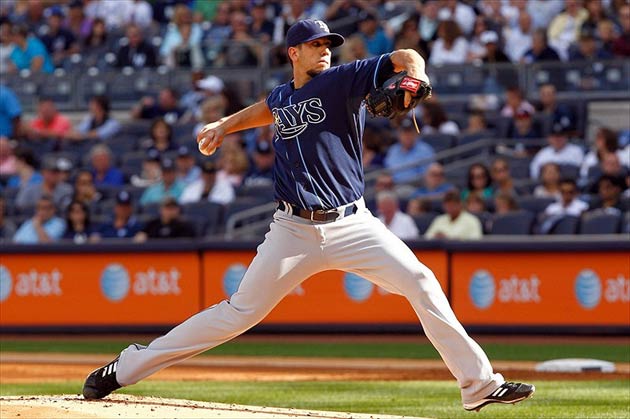 We take a break from your regularly scheduled football musings to look at a big trade on the baseball front – the Tampa Bay Rays have dealt All-Star pitcher and home grown talent James Shields, along with Wade Davis, to the Kansas City Royals for four prospects from the loaded Kansas City farm system.



Nov 20, 2012
---
Posted
Jason Fryer
in Major League Baseball Blog
---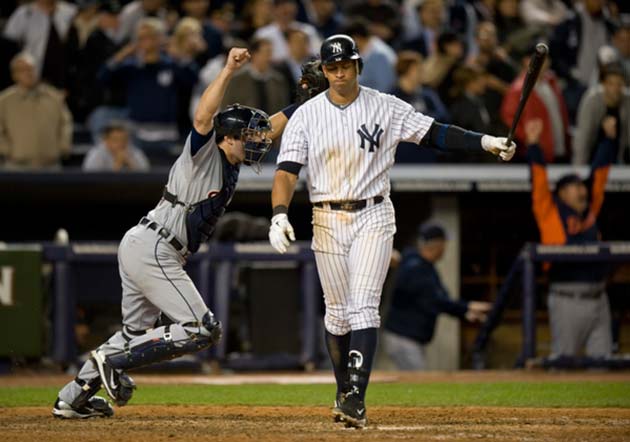 With Free Agents Jake Peavy (Chicago White Sox) and David Ortiz (Boston Red Sox) resigning with their respected teams, the MLB Free Agency pool seems quite limited but there's still a few significant players to watch this offseason as the Free Agency period gets underway.


Nov 04, 2012
---
Posted
Jason Fryer
in Major League Baseball Blog
---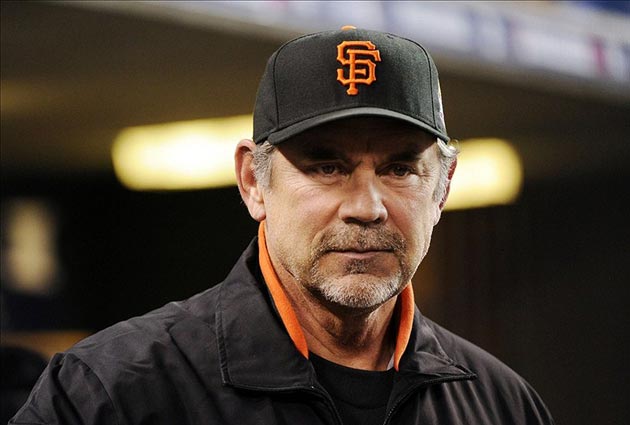 Following a Kick return for a Touchdown by Desmond Howard in a game between Michigan and Ohio State during the 1991 season, notable commentator Keith Jackson uttered the words "Hello Heisman" as Howard did the Heisman pose in the Michigan Stadium end zone. With that in mind, I wanted to use a similar variation of that line for current San Francisco Giants Manager Bruce Bochy "Hello Hall-of-Fame.


Aug 30, 2012
---
Posted in Major League Baseball Blog
---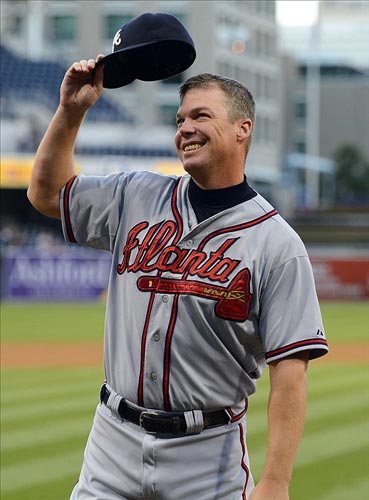 Since the beginning of this year's spring training, Chipper Jones has been insisting that this will be his last season as a pro ballplayer and Atlanta Brave. He claims he is too old and won't have enough of a positive effect on the team if he only plays in 100 or so games. This would be true...if he weren't Chipper Jones.


Aug 28, 2012
---
Posted by Jake Brown in Major League Baseball Blog
---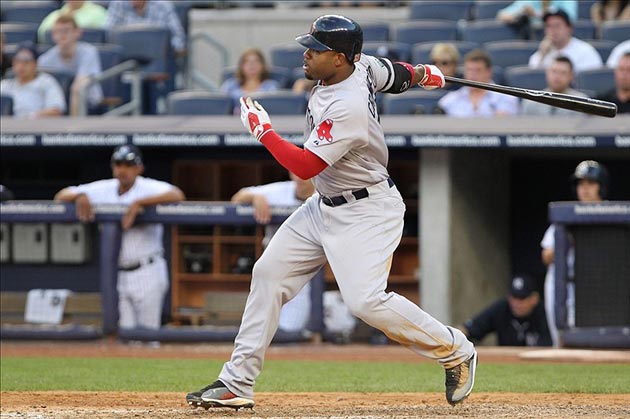 Saturday, the biggest blockbuster deal to ever go down in the month of August actually happened. It was a trade that will change the future direction of both the Los Angeles Dodgers and the Boston Red Sox. The nine-player trade saw over a quarter billion dollars in remaining contracts fall in the laps of the Dodgers.


Aug 25, 2012
---
---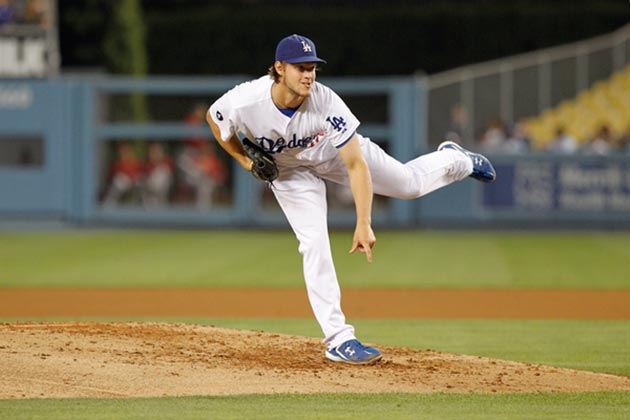 Can you name the only division that's had 6 of the past 8 AL Cy Young Award Winners? If you guessed the American League Central you'd be right. A large number of people feel the American League Central is a below average division shown by the number of Pennant (2005 Chicago White Sox and 2006 Detroit Tigers) and World Series winners (2005 Chicago White Sox) during those 8 years.


Aug 11, 2012
---
---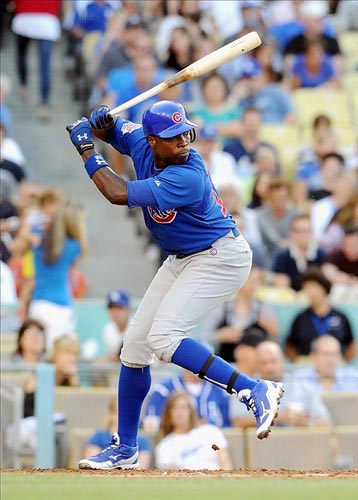 The 2012 Trade Deadline has passed and Alfonso Soriano is still a member of the Chicago Cubs. With that said, this past Trade Deadline was the first time Soriano's name was mentioned in legitimate trade rumors since the 2006 MLB Trade Deadline when he was a member of the Washington Nationals.


Jul 25, 2012
---
Posted by Matt Green in Major League Baseball Blog
---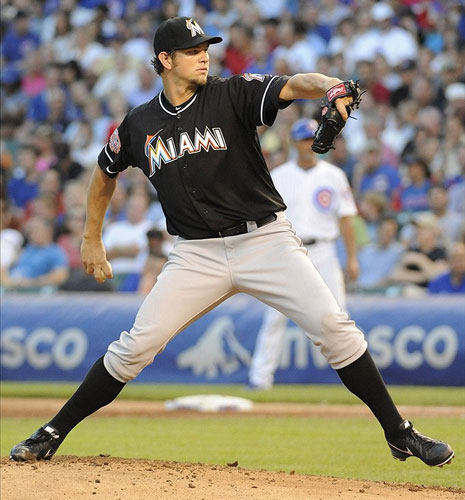 20 years is a long time. And for a fan base that has stood by loyally for that entire 20 year dry-spell, management owes them some effort. The Pirates have a solid minor league system, consisting most notably of pitchers Gerrit Cole, Jameson Taillon and outfielder Starling Marte, all of whom project as quite solid major leaguers. But this is not the time to look to the future, the time is now for Pittsburgh. Let's look at some guys that make sense for the Pirates.


Welcome to our Major League Baseball Blog page! Here you will find Major League Baseball articles about all the big issues past, present, and future. It's all Major league baseball and it's all here; everything you ever wanted to know, think about, and discuss about all the major issues and questions facing the lower levels of America's Pastime. As always, we don't deal in short term, limited content here because, here at www.thebestbaseballblog.com, we are all about analyzing the big stuff. However, we do provide incredible and detailed content on ALL the major issues at EVERY level of the baseball world.
Plus, since most of our content is long term analysis, it rarely feels "old" or "outdated" and we encourage you to check out every major article on the page in topic areas that interest you. After all, that's what being part of The Best Baseball Blog community is all about: finding the BEST information and analysis on the issues that matter to you and contributing your own thoughts and ideas too!
With that, I invite you to check out all our content! Below you will find our top Major league articles on current questions and issues; questions that have not yet been answered and demand a high level of analysis. If you don't find what you are looking for, don't despair: it's either in the archive or coming your way very soon. Of course, we want everyone involved so please post your thoughts, comments, and article ideas on the Forum. We are all about giving everyone the best analysis in sports so, if it's not here yet, we want to know that and get it to you!
Major League Baseball Blog Articles:
---
Here's another cool MLB Blog.
What do you think?

We'd love to hear your comments and/or opinions. If you submit them here, other visitors can read them, rate them and comment on them. An e-mail address is not required.
What Other Visitors Have Said
Click below to see contributions from other visitors to this page...

Analyzing the Weekends' Best Series' Not rated yet
Here is a brief look at Major League Baseball's most compelling series heading into the weekend. With all due apologies to Cleveland vs Minnesota, I decided …
Brewers beat Rockies 2-1 in 11, magic number is 8 Not rated yet
The Milwaukee Brewers beat the Colorado Rockies 2-1 in 11 innings thanks to Ryan Braun's solo home run. This game started out as a pitcher's duel between …
Brewers beat Phils, end skid Not rated yet
Milwaukee Brewers beat the Philadelphia Phillies 3-2 yesterday afternoon. The Brewers started the week at 10.5 games ahead of St. Louis, then they lost …
Brewers beat the Cards, magic number is 11 Not rated yet
Milwaukee Brewers beat the St. Louis Cardinals yesterday 4-1. Thanks to good pitching and hitting by the Crew, they kept the Cardinals at 10.5 games back. …
Brewers Sweep the Astros Not rated yet
The Milwaukee Brewers have swept the Houston Astros in Houston 4-0. Shaun Marcum pitched well and got a shut out. Shaun Marcum gave only one hit in 7 innings; …
Where the Brewers stand Not rated yet
Last night the Milwaukee Brewers beat the St.Louis Cardinals 6-2. The Brewers are now 3.5 games ahead of the Cardinals. They are 7-0 on the home stand. …
This Week's MLB Trades Not rated yet
Tomorrow is the trading deadline. So many teams need players that can contribute to make a run to the playoffs. Hunter Pence of Houston was traded during …
Brewers again win with another shutout; this time its Houston Not rated yet
The Milwaukee Brewers win 4-0, thanks to good pitching by Randy Wolf, and good pieces of hitting by Prince Fielder and Corey Hart. Houston Astros who are …
Brewers sweep the Cubs Not rated yet
The Milwaukee Brewers beat the Chicago Cubs 4-2 in a 3 game sweep. It was the Brewers first sweep against the Cubs at Miller Park since 2005. On a warm …
Brewers shut out the Cubs,Weeks gets injured Not rated yet
The Milwaukee Brewers shut out the Chicago Cubs 2-0. Good pitching by Zack Greinke and the bullpen does its job. Zack Greinke pitched 6 2/3 shut out innings. …
Brewers beat the Cubs Not rated yet
Well the Milwaukee Brewers started the 9 game home stand with a win. They beat the Chicago Cubs 3-2. The Brewers started the day at a half game out of …
---
From Major League Baseball Blog to The Best Baseball Blog | Baseball Blog | MLB Articles | College Baseball Articles | Junior College Baseball | High School Baseball Blog | International Baseball Blog | Fantasy Baseball Blog | MLB Baseball Forum | College Baseball Forum | MLB Ticket Bargains | NCAA Baseball-Tickets | MLB Baseball Apparel | College Baseball Apparel |
---
Home Page
About Us | Contact Us | Site Search | Advertise | Terms of Use |
---