Chicago Cubs Hire Red Sox GM Theo Epstein
- By Paul Grossinger
Although it is not yet official, the Chicago Cubs will soon hire Boston Red Sox General Manager Theo Epstein. The Cub's new hire is considered the best in the business and led Boston to two World Series titles in the last eight years (2004 and 2007). He brings an exceptional pedigree, a well-honed reputation for successful wheeling and dealing, and the best statistical approach to player acquisition in baseball. So, can he turn the Cubs fortunes around? Will his departure cause lasting damage in Boston?
The Cubs are baseball's most hopeless organization but Epstein inherits a salvageable situation. Despite not having won the World Series in 103 years, playing in an old stadium that needs serious repairs, and a bloated payroll, the Cubs have several advantages that Epstein can make good use of immediately. Thirty-two million dollars has come off 2011's ridiculously high payroll of 134 million and, because nearly fifty million more will come off the books after 2012, Epstein can spend every dime of it in free agency or in contract-absorbing trades.
Additionally, Wrigley Field's renovation will be costly but, because of the venues status as the city's most important historical landmark, Chicago is likely to pitch in public funds towards the ballpark's renovation. Finally, although the upper levels of the Cubs' farm system are not packed with impact talent, the lower levels are the best in the sport. The Cubs have done an excellent job cultivating connections abroad so Epstein will be able to add his expertise and make an impact in the international talent market from Day One.
What can fans expect Epstein to do this offseason to start the Cub's retooling process? First, expect them to replace hapless manager Mike Quade with either Hall of Famer Ryne Sandberg (last year's runner-up for the job) or former Red Sox manager Terry Francona. Epstein will also look to trade for an impact bat (Cincinnati first baseman Joey Votto, prospect Yonder Alonso, and Angel's first baseman Kendry Morales are all possibilities) using lower level prospect talent or use an abundance of cash to sign either Prince Fielder or Albert Pujols.
The Cubs will look to insert both prospect 3B Josh Vitters and CF Brett Jackson into the team's everyday lineup and get playing time for OF Tyler Colvin and SP Andrew Cashner. This influx of talent will allow the team to trade pricey but useful veterans SP Ryan Dempster and CF Marlon Byrd for impact prospects. Since the Cubs will have less than eighty million dollars in committed payroll for 2013 even if they spend all their available money this offseason, Epstein has plenty of room to wheel, deal, and make changes.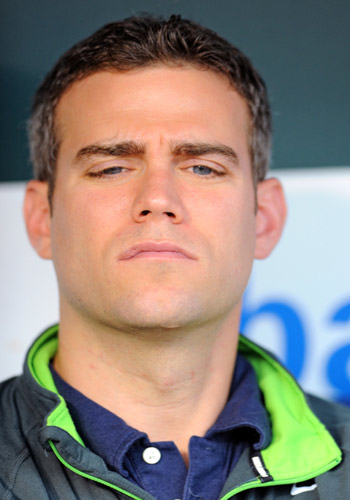 What about the Boston Red Sox? If recent history is any guide, the organization will suffer from Epstein's departure but rebound quickly. Assistant GM Ben Cherrington is very capable and will continue to implement Epstein's policies and philosophies for the near future. Despite their late season collapse, the Sox field a well-constructed team and their main need-starting pitching-is obvious. The organization will look to add competent arms and return to contention.
Ultimately, it remains to be seen whether Epstein will succeed where others have failed. In 1994, hotshot GM Andy McPhail came to the Cubs, fresh off leading the Minnesota Twins to two World Series titles. McPhail failed and, in 2002, the Cubs brought in another young hotshot, Jim Hendry, to try his hand at the job. Despite notable early success, Hendry also failed. But Epstein is the most intelligent and capable of the three so, will he succeed where the others failed?