The Best Baseball Blog
Check out this World's Greatest Sports Trivia Book
Posted by Leland Dixon in MLB Baseball Forum
Nov 21, 2013
America's national pastime has wrapped up, as the 2013 season featured the Boston Red Sox taking home the World Series crown against the St. Louis Cardinals. Two million persons celebrated the Boston victory parade in grand style, SB Nation reported. Pitchers and catchers report come February, and you can start planning your own version of a championship celebration for the next time the stars align and your favorite team wins it all. Where should you be when it happens?"

Posted by Ryan Garcia in Major League Baseball Blog
Nov 06, 2013
Major League baseball players have the life. They spend February and March enjoying sunny Arizona or Florida, get paid big bucks to play a game for the next six months (seven, if it's a good season) and then do whatever they want the other three to four months of the year. Well, maybe not "whatever" they want. As salaries increased, restrictions in MLB player contracts have, too.

Posted by Hugh Berry in The Best Baseball Videos
Oct 30, 2013
With baseball season coming to a close, October is a gloomy month. But there's something new to look forward to besides spring training. A team of developers wants to reinvent the ballpark experience with an app called Blue. It's always better to see the game in person than at home on TV, but there's still some give-and-take. Live games don't offer some of the commentary and stat-keeping television does and Blue wants to change that using Google Glass.

Posted by Jason Fryer in MLB Baseball Blog
Oct 06, 2013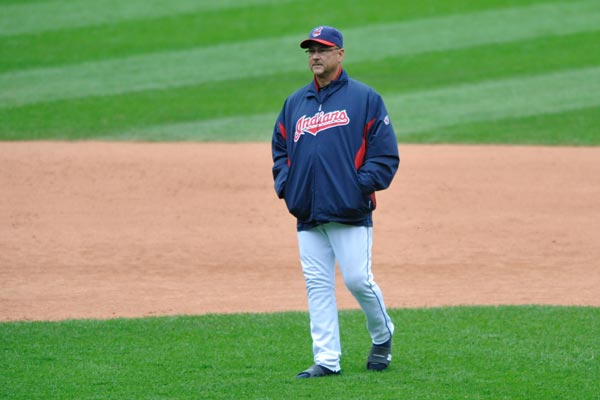 Why 2013 has been Terry Francona's second best managerial job, and will finally culminate with him being awarded Manager of the Year. Like others, Terry Francona has had a number of ups and downs during his thirteen years as a professional manager. From the highest of highs in 2004 and 2007 as a World Series Champion to the lowest of lows when he was fired from the Philadelphia Phillies (not recording any winning seasons) and the debacle of the 2011 Red Sox who "chocked" a 9 game September lead as Boston missed the playoffs, leading to the departure of Francona in Boston.

Posted by
Paul Grossinger
in MLB Baseball Blog
Sep 18, 2013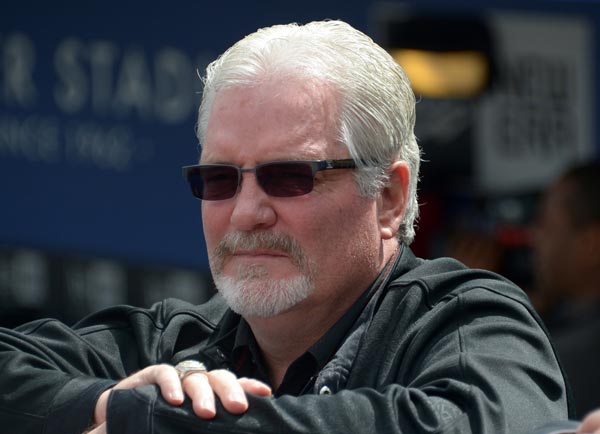 Major League Baseball teams are the toughest franchises to run of any sport. General Managers must deal deftly with the regular draft, the Rule 5 draft, international free agency, unrestricted international free agency, regular free agency, trades, minor claims – you name it there are a million ways to improve or destroy a baseball club. So, who ranks as the top ten General Managers in baseball?

Posted by Jason Fryer in MLB Baseball Blog
Sep 18, 2013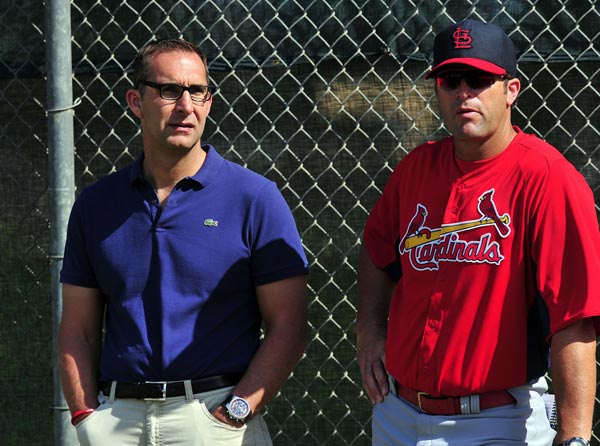 Since the start of the 2010 offseason, we have seen general managers make moves that have turned franchises around for the better or worse. When assessing the decisions general managers have made over the past three seasons, I wanted to examine four different qualities.

Posted by
Paul Grossinger
in MLB Baseball Forum
Sep 15, 2013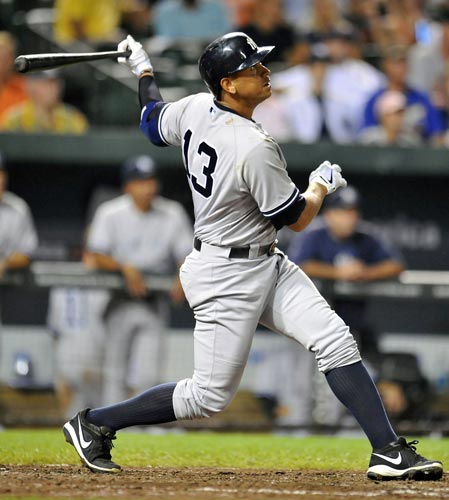 To the insult, affront, and dismay of every real fan of America's pastime, 22% of polled Americans selected Alex Rodriguez as the face of baseball in a recent survey. Apparently, those most likely to choose A-Roid were casual fans of baseball who live more than 20 miles from a ballpark – in other words, football fans who mistakenly answered a survey about baseball. But still.


Posted by Caroline Piper in Major League Baseball Blog
Sep 08, 2013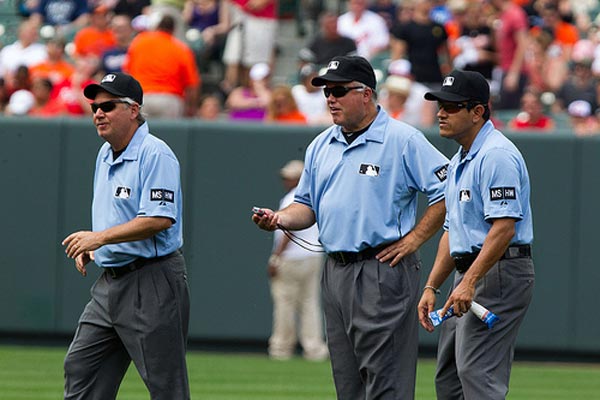 Baseball fans have been up in arms for years over the mere idea of adding instant replay to MLB. Well, now it's happening, and fans just aren't sure how to take it. Two weeks ago Major League Baseball announced that it will move forward with the installation of instant replay technology to minimize bad calls made during games. The agreement states that a 75 percent vote by the owners will be needed in order for this new system to be approved.


Posted by
Paul Grossinger
in MLB Baseball Blog
Aug 19, 2013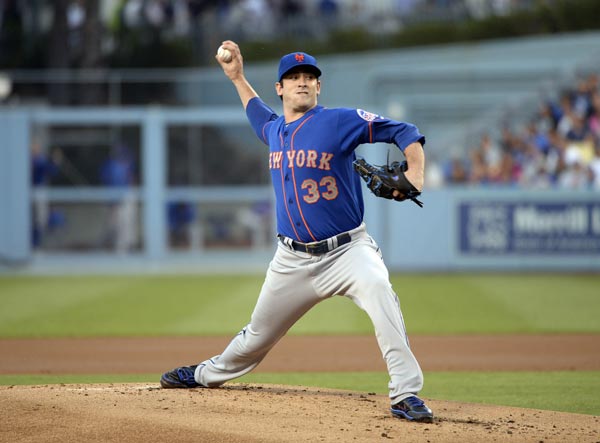 For the last two decades, New Yorkers have held one inescapable truth: the Yankees are better than the Mets. Since 1995, when Derek Jeter and Mariano Rivera came up for the Yankees, the Bronx Bombers have barely missed the playoffs and put up five World Series banners. The Mets have endured nearly a dozen losing season and made only one World Series – losing to, you guessed it, the Yankees.

Posted by Alexander Williams in MLB Baseball Forum
Aug 08, 2013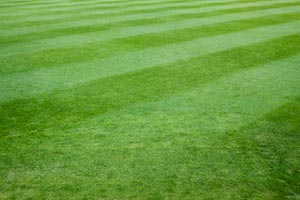 You've watched countless baseball games and often marvel at the patterns on the field, but you never thought you could do it in your own yard. You can. And it's easy, actually. With a plan and the right equipment, your lawn can look like Yankee Stadium—and you'll have people from blocks away in awe of your finely groomed property.

Welcome to The Best Baseball Blog! Here on TheBestBaseballBlog.com you will find content on all the major issues from the baseball diamond: past, present, and future. It's all and all here; everything you ever wanted to know, think about, and discuss about all the major issues and questions in the baseball world.
We created The Best Baseball Blog because, despite all the sports sites that are out there, we thought there was a major void left to fill. While ESPN, Sports Illustrated, and others provide complete instant baseball coverage (and occasionally even engaging commentary) there isn't another site out there on the net that was dedicated to providing detailed, informative, and substantive discussions about the biggest issues in the baseball world. It's easy to find out if a player gets traded and possible to find some decent commentary on the immediate effects, but we couldn't find a site dedicated to providing sports fans with detailing analysis of the deeper reasons behind current events and their medium and long term consequences. That is the void that we want this site to fill.
The point of The Best Baseball Blog is to bring you engaging, thought provoking, and completely unique content on the biggest happenings, issues, and problems occurring on and around the baseball diamond. We want to go beyond the basic coverage of events and, as the site and community continues to grow, use high level analysis to delve ever deeper into the events across the baseball world. From Major League Baseball, to the college game, to high school, we want to get you the best analysis of the major events so that you are never left wondering "why" again. That "why" question is the one that often goes unanswered by the current behemoths in sports coverage so it is that question-along with deep comparisons, what ifs, and more-that we this site to answer. We hope that The Best Baseball Blog will become your place to look for the answers to those questions and that you will come an integral part of our close knit site community.
As you might have guessed, we are not worried about breaking the news first; it's the advanced analysis of the events behind, and consequences of, that news that we are concerned with. As a result, you will notice that most of our content-even older articles-is not past due and out of touch. That's because our analysis is about looking at the big picture, taking on the questions that routine commentators leave alone, and analyzing issues from a viewpoint that is different from all the Talking Heads out there. We are about providing our readers with unique, unvarnished, long term analysis and that is what makes The Best Baseball Blog different from any other site on the internet. We are very proud of that so please take a look and we are sure you will see the benefits of this new approach. This extends to useful sites we recommend. For instance: Free bet 888 -- Enjoy the game!
The Best Baseball Blog is also about building a new online sports community for engaged baseball fans who want two things: to read the best analysis out there and have an outlet to contribute their own criticism, thoughts, and ideas. As you will notice, we always solicit your thoughts and comments in our articles and have comment boxes featured prominently on every page. There's a reason for that: we don't just want this to be a normal sports site that you visit, read, and leave; we want it to be a community of sports fans sharing their ideas. We started out as sports fans just like you; normal fans who wanted to read intelligent detailed analysis and express our own ideas at the same time. That's why we created The Best Baseball Blog: we want to create a web-based sports community where everyone reads our thoughts, contributes their own, and together we reach a consensus (or happily debate forever) on the biggest questions and issues in the baseball world today.
As a final note, we encourage you to join our subscription newsletter. You will find it on the top right hand corner of this homepage. The newsletter will be used to provide members of the Best Baseball Blog community with article updates, special content and analysis that is exclusive to our newsletter subscribers, and occasionally notices of great new products and services that we think could prove very helpful to our readers. We encourage you to sign up for it as your first step in joining this special new online community and becoming part of something new and unique in the sports world.
Thank You,
Ollie, Paul and Mo
---
Baseball Blog | MLB Articles | College Baseball Articles | Junior College Baseball | Minor League Baseball Blog | High School Baseball Blog | International Baseball Blog | Fantasy Baseball Blog | MLB Baseball Forum | College Baseball Forum | MLB Ticket Bargains | NCAA Baseball Tickets | MLB Baseball Apparel | College Baseball Apparel |
---
Home Page
About Us | Contact Us | Site Search | Advertise | Terms of Use |
---