Highest Paid MLB Players in 2011
- By Ollie Walden
The Luxuries of Baseball
It's easy to be blown away when you start looking at Major League Baseball salaries. Look closer and its even more staggering how much the sports top players are paid. Baseball salaries tower over most other sports for no other reason than the players play more games and, when you count spring training, the seasons are longer than most other sports. It ends up being a long period of time that players are seperated from their families during a course of the season. When you make it to that top level of elite players, you are well compensated for those sacrifices and you are rewarded for your contributions also. When you mention baseball salaries, sometimes people will give you that look of disgust.
At one point, baseball salaries were so far out of whack that people were actually happy when the 1994 season was called off and a strike was declared that ended the season. Fans were turned off by the large salaries and the constant fighting between owners and the players union. After almost two decades after the infamous 1994 strike season, are players salaries any better than before then? I'm going to take you inside the numbers and we will take a better look at what Major League players are really making for their well honed skills.
What better place to start than the very top of the list of highest paid players for the 2011 season. The player that sits atop that list plays in New York, of course, and wears the pinstripes of the Yankees. I'm speaking of Alex Rodriguez or A-Rod as we all know him. A-Rod makes 32 million a season to dazzle us while playing for the New York Yankees. He makes nearly 6 million more than the second highest paid player this season.
In Fact, if A-Rod made another million dollars this season, he would make more than the entire Kansas City Royals team combined. The Yankees are notorious for having baseball's highest payroll. If you are wondering, three of the top four highest paid players all suit up for the Yankees and Four of the top twenty highest paid players are Yankees. The Boston Red Sox, the Yankees hated rival, have a high payroll also, The Red Sox are third among the top teams in highest salaries, but their highest paid player is only 19th on the list of baseball's top twenty highest paid players. The Yankees no only have the highest paid position player in A-Rod, but they also have the highest paid pitcher in baseball this season in CC Sabathia, who makes over 24 million this year pitching on the mound for the Yankees.
Vernon Wells of the Los Angeles Angels is the second highest paid player in baseball for the 2011 season. Vernon receives a pinch over 26 million for playing this season. His team, the Angels, are fourth on the highest team payrolls in baseball and also have the fifteenth highest paid player this season in Torii Hunter, who will make 18 and a half million this season from the Los Angeles Angels. The Philadelphi Phillies have the second highest team payroll in baseball and they have the ninth and tenth highest paid players in baseball on their rosters in pitcher Roy Halladay and First baseman Ryan Howard.
Most of the differences in teams payrolls are at the top also as the Yankees, Red Sox, Angels and Phillies have some of basbeall highest paid athletes. When you scroll down teams payrolls, you will see when you get to the 20th paid man on most rosters they are pretty similar through the league. The difference that sets the Yankees and Red Sox apart from teams like the Royals and Pirates is that the A-Rods are making double digit million dollars salaries while the Royals and Pirates top players are making 4 million and 6 million repectively.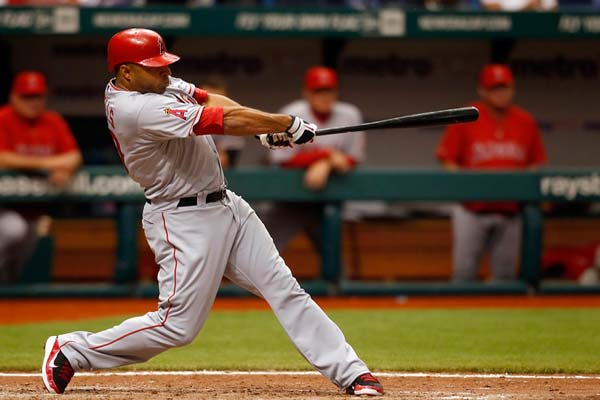 This is not to say that the smaller market teams aren't paying their players because if you dig deeper you will see that they are, just not at the level that the Yankees and Angels are doing it. The Cincinnati Reds, for example, have a team payroll of just over 76 million dollars for 2011. Of that 76 million dollars the Reds are spending on their roster, over half of it is being paid to their top 4 players. Reds pitchers Francisco Cordero and Bronson Arroyo plus second baeman Brandon Phillips and first baseman Joey Votto make combined over 38 million while the rest of the Reds roster splits up over 37 million. Another small market team, the Minnesota Twins, have lept from the bottom of the teams in payrolls to ninth in payroll this season. As the Twins talent has increased they are spending more money to keep that talent in Minnesota as opposed to other smaller market teams that can't afford to pay the steep salaries that the bigger market teams are paying and eventually lose those top players.
The smaller market teams, in turn, have a slimmer margin of error in how they choose to spend their money of their top players. The Reds were able to spend the bulk of their money on four to five top players, who lived up to their salaries and carried them into the playoffs last season and again are resting their hopes on their four highly paid players and a solid supporting roster. All teams have critical decisions to make every year regarding players salaries and even when the bigger market teams struggle, you will see them at the trade deadline in July trying to get players that the smaller market teams, that have fallen out of the playoff race, are trying to get rid of.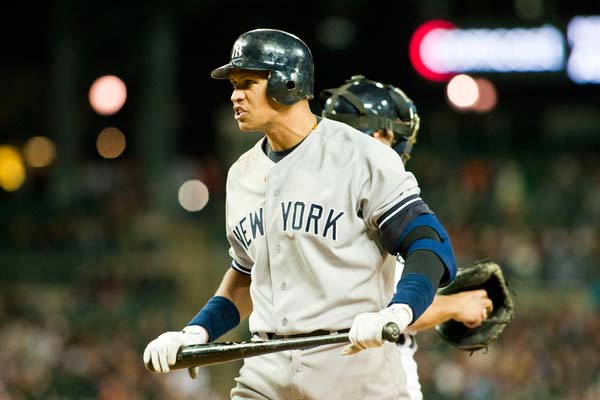 Major League baseball is making money off of these super star players and drawing in the large crowds and selling the merchandise and the branding so, I don't feel bad when the elite level players make the mega bucks that they are making. We can sit here and only imagine the pressure that performing on that stage brings into their lives. They are very talented athletes that supply us all with entertainment and also supply me with something to write about so, I do understand their need to be compensated. If a team doesn't feel 32 million a season for a player the caliber of Alex Rodriguez is too much then, who are we to question them. They are making money everytime we attend or watch a game on television or buy the jerseys and cards and video games that they earn money from.
It's pretty simple, we demand baseball for entertainment and they charge us for that and they in return fund the athletes we enjoy watching so, in a way, we all have created this beast. As fans, we will enjoy it when our favorite teams and players suceed and we will enjoy it when our hated rivals fail so, this little kids game we grew up playing has now become a mega billion dollars business and the top athletes are making big bucks. It's a part of the game now, just like the bat and the glove and it will be around for as long as we keep supporting it. Baseball will outlive us all and owners will always try to make money of that and players will always try to make money playing it. Its as simple as 1-2-3 strikes and your out.
I wonder if any of these high paid players will make it into the Baseball Hall of Fame?