Ozzie Guillen
The Different Stages of Ozzie
(The Ozzie Guillen saga on the South Side of Chicago is finished, but he did leave us with many memories)
The Ozzie Guillen experience in Chicago has come to an end, but as a life long fan of the Chicago White Sox, it was an experience that I'll never forget. Some of the events that occurred with Ozzie were bizarre, some were great, many were memorable in positive and negative ways, but the 8 years Ozzie Guillen managed on the South Side were 8 years of baseball I promises I'll never forget. Lastly, every year Ozzie had a significant sound bite or event that stood out.
The Ozzie Guillen roller coaster started on November 3rd, 2003 when he was introduced as the new manager of the White Sox. He talked about how he was happy to be back home and wear the uniform for the next 20 years in his press conference. Later we found out that in a HBO Real Sports interview with James Brown that he "was hung over" in his interview.
Brown: "Did you do a lot of reading? Rehearse your answers?"
Guillen: "No, I was hung over."
Brown: "You did what?"
Guillen: "I was hung over."
Brown: "No, you weren't."
Guillen: "Just because, we just win the World Series. I was at Pudge Rodriguez's house, and we had a party all night to celebrate the World Series."[i]
After Ozzie was introduced and had an uneventful 2004 season with the White Sox, we saw the first instance of Ozzie being ...well Ozzie. After the 2004 season, the White Sox tried to resign Magglio Ordonez to an extension but were unable to come to an agreement so they decided to let Magglio Ordonez and test free agency. Ordonez decided to sign a 5 year 75 million dollar deal with the rival Detroit Tigers. Before the start of the 2005 season, Ozzie Guillen said:
"He played with the wrong guy. He was bad-mouthing my team. He was bad-mouthing my trainer. He was bad-mouthing my general manager. He was bad-mouthing my owner. He was bad-mouthing my organization. But when he said Ozzie...uh-oh. As soon as he named me, it was on."

"He's a [bleep], that's what he is. He's another Venezuelan [bleep]. [Bleep] him. He has an enemy. Now he has a big one. He knows I can [bleep] him a lot of different ways. He better shut the [bleep] up and play for the Detroit Tigers.

"Why do I have to apologize to him? Who the [bleep] is Magglio Ordonez? Why ever talk about me? He doesn't do [bleep] for me. But if he thinks I'm his enemy, he has a big enemy. He knows me."[ii]
This was the first of many major arguments that involved Ozzie Guillen and others. After that quote, Ozzie had a few significant quotes throughout the year but none as rememberable as that quote. The White Sox went onto have the most memorable season in the history of the White Sox franchise ending with the White Sox as World Champions. The White Sox finished the season with a 99-63 record and going wire-to-wire in the American League Central. The White Sox finished the playoffs with the best playoff record (in the wild card era) with an 11-1 playoff record. Because the White Sox finished with a roster filled with good players but no elite players. Because of this, Ozzie became the face of the White Sox franchise and an instant sound machine.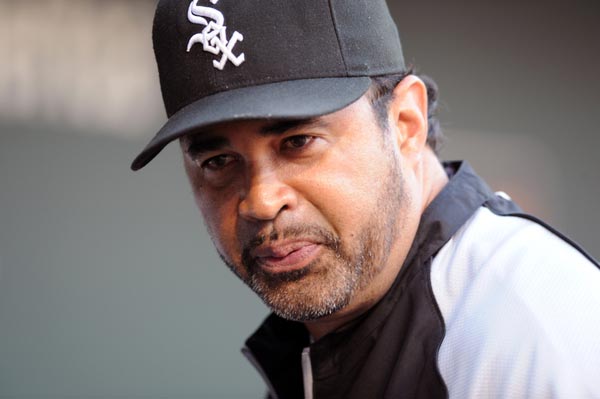 In 2006, there were two events that stood out to me from Ozzie. The first occurred on May 20th, 2006 when the White Sox and Cubs had the most intense meeting in the history of the rivalry as Michael Barrett punched AJ Pierzynski in the face causing both benches to empty and a on field mess. A few days later, it came out that Cubs pitcher Rich Hill criticized AJ Pierzynski by calling him "gutless" and Ozzie wanted to stand up for his players by saying:
"Tell that Triple-A [bleep] to shut the [bleep] up. Tell him to start throwing some strikes or he's going to get Dusty [Baker] fired."[iii]
In the end I feel Ozzie was correct because after the 2006 season Dusty Baker's contract wasn't renewed. The other significant event in the 2006 season occurred before a interleague match between the White Sox and Cardinals. This time it was against former Chicago Sun Times columnist Jay Mariotti. Mariotti, the same man who said the White Sox would collapse in 2005 and not make the playoffs, also had a problem with Guillen and other members of the White Sox organization. Ozzie decided to take charge of this by attacking Mariotti. This was the first time MLB felt he went too far and suspended him two game for some of the language used in his sound bite and he was forced to attend anger management. A few years later, Ozzie admitted that the anger management didn't help him and Guillen would go on to say memorable sound bites and even some that would get him suspended in the future.
In 2007, Ozzie was back at it when he went on the Mike North show on the morning of the Cubs vs. White Sox game at Wrigley Field (another topic that I'll make sure to discuss Ozzie's feelings towards Wrigley) and had a memorable appearance. I was a senior in high school when at lunch I went onto ESPN and read about how Ozzie went onto this morning sports talk show and before Mike North could say anything started a profound tirade. North cut Ozzie off before it could get more out of control but the damage had already been done.
Remember how earlier I said I would mention Ozzie's feelings towards the Cubs and Wrigley field, well in 2008 he went on the record to the media about what he felt about Wrigley Field and the Cubs fans. Though Ozzie criticized the Cubs, he never went after any of the managers or front office of the Cubs, and only once went after a player on the Cubs (Rich Hill). But this time, Ozzie wanted to go after the Cubs history, the media, Cubs fans, and most importantly stand up for his players. He said:
"A couple of days ago we were the [bleeping] best stuff in town. Now we're [bleep]. ... We won it a couple years ago, and we're horse[bleep]. The Cubs haven't won in 100 years, and they're the [bleeping] best. [Bleep] it, we're good. [Bleep] everybody.

"We're horse[bleep], and we're going to be horse[bleep] the rest of our lives, no matter how many World Series we win. We are the [bleep] of Chicago. We're the Chicago [bleep]. We have the worst owner [Jerry Reinsdorf]. The guy's got seven [bleeping] rings, and he's the [bleeping] horse[bleep] owner." [v]
Though he was attacking the Cubs history, he was trying to stand up for his owner, his staff, and the players on his team with these comments. This was one of the comments that I agreed with Ozzie because he was protecting the White Sox franchise and the players. Guillen also made comments in the past about how if he didn't receive a parking spot at Wrigley Field (he was forced to park in a McDonalds parking lot instead) and he also said he saw rats in the Wrigley Field locker-room.
"You are going to take batting practice and the rats look bigger than a pig out there...I think the rats out there are lifting weights."

"I wish I could do something about it. The Governor of Chicago, please build another one."

"Because our fans are not stupid like Cubs fans. They know...Wrigley field is just a bar."

"It's a museum. They like to come to Wrigley Field. I don't say people don't like to come here. I say Ozzie doesn't like to come here." [vi]
For the 2009 season I felt Ozzie was the quietest he had been since he began his tenure on the south side in 2004. This quickly came to an end when he went off on the White Sox while the team was having a difficult September.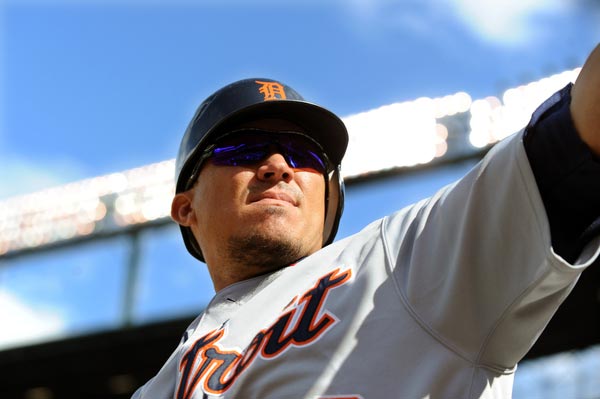 "Very embarrassing. Not because we're out of the pennant race. I've been dealing with this for how many months, six months? Dealing with this for the next two, three days, five days, six days, whatever I have left, I'm not going to tolerate. They think the season's over for them? Yes. If they think the season's over for me, no.

And I'm going to make it clear. It's a bunch of [bleeps] out there watching football games like a piece of [bleep] with no pride the way they [bleep] play, and that's embarrassing. ... I'm not in a pennant race, but at least I have some pride.

When you go out there and you turn your TV on and watch stupid-[butt] football when those [bleep] football players don't give a [bleep] about you, that's embarrassing." [vii]
Again, I feel this was a fair tirade because the White Sox were 13 for 23 before making these comments on September 26, 2009 and he was trying to get the White Sox restarted. On July 23rd, the White Sox were tied for first place and Guillen made these comments when the White Sox were a season high 9 ½ games back in the American League Central.
In 2010, the start of the Ozzie Guillen vs. Kenny Williams debates began when they were debated if the White Sox should resign slugger Jim Thome or not. Williams wanted the White Sox to be consider a prototypical American League power team and Guillen wanted the team to be considered a National League offense with a open designated hitter and station-to-station offense by going first to third more often and steeling more bases. Guillen won this battle, but this was the first of many public battles between the manager and general manager.
The next battle between the two was shown on the topic of having a twitter account or not. Guillen felt that he was doing nothing wrong and just wanted to become part of the multimedia and have fun. On February 24, 2010 Guillen made the comments saying:
"I wanted to do something off the field to have fun. All of a sudden, people are making a big deal about this thing. It's about Ozzie Guillen. It's not about MLB or the White Sox organization. It has nothing to do with the organization, nothing to do with baseball." [viii]
Once again, Ozzie won this argument but was told that he couldn't criticize the White Sox players in his tweets, which he agreed to. As what was mentioned in the ESPN article, that Joe Maddon also had a twitter account at that time so as long as Ozzie didn't criticize the White Sox or say anything to out of line I had no problem with him having a twitter account.
This year, the Ozzie-Kenny debate was once again shown throughout the 2011 season. The relationship seemed that it was improving when while at the 2011 Soxfest, the White Sox announced they were picking up Ozzie's 2012 option and he wouldn't feel like a "lame-duck" manager. In the end, it didn't work as the White Sox season was going up in flames and Guillen had one last rant in a White Sox uniform.
"Let's get this straight: I'm the face of the franchise,'' Guillen said. "People can say what they want. There's a lot of blame going around out there, but I blame myself because I guess I'm the one with the balls around here. It's not because I'm cocky or an arrogant guy, but I can leave Chicago with my head up. That's what's important to me.

"Jerry is the one that has to decide on if [Kenny and I] can make it work. We're doing it, getting by. We're not best friends, but we make due. We're professional. We do what's best for the ballclub. Our job is more important than our friendship." [ix]
Less than a month later, the White Sox and Ozzie decided to part ways and Ozzie decided, like LeBron to "take his talents to South Beach" and joined the Florida (soon to be Miami) Marlins. There were also other events that occurred within his tenure on the South Side that I didn't mention. Everyone has a different Ozzie Guillen memory throughout his tenure in Chicago wither it's a positive or negative memory.
Though I have examined many of the tumultuous parts to Ozzie Guillen's tenure in Chicago, there were many great parts and times when he did great things that went unnoticed that he deserves to get credit for. First, Ozzie Guillen is the man who did the unthinkable in Chicago by bringing a championship to the south side. It took Ozzie Guillen two years to do something that no other mangers could do in the other 86 years while managing the White Sox. Guillen also brought a ton of attention to the White Sox franchise and made the franchise relevant again. Also, in the press conferences after the game Ozzie wore tee shirts that promoted different charities. Guillen was also very close to the Chicago community off the field and was great with the White Sox fans. The 8 wild years of Ozzie Guillen were at times fun, funny, draining, upsetting, but 8 of the most exciting years for me being a white sox fan.