Great Twitter Reactions to Johan Santana's No Hitter
- By Bryan Nichols
@scott_pianowski
JohanSantana's average fastball sits at 88 this year. His season has been a clinic in location, movement, pitching smart.
@DocGooden16
Congrats to JohanSantana for throwing the first no hitter in #Mets history! Couldn't have happened to a nicer guy, very happy for Mets fans
@gregaiello
New York attitude. RT @EricStangel: But can JohanSantana tie Johnny Vander Meer's record of two consecutive no hitters?
@RADickey43
I've never been more proud of a teammate. Congrats to JohanSantana for the mets first no hitter in franchise history.
@Ken_Rosenthal
David Aardsma, coming off Tommy John RT @TheDA53: JohanSantana gives everyone in baseball that has faced adversity a reason to
@richarddeitsch
Congrats to JohanSantana, who will never pay for a meal in Queens again.
@Mc_Griffie
Venezuelans No-Hitter Wilson Alvarez(1991) Anibal Sanchez (2006) Carlos Zambrano (2008) "Armando Galarraga (2010)" JohanSantana (2012)
@EJerezESPN
El primer no-hitter en la historia de los #Mets (desde 1962) vaparauno de los nuestros. JohanSantana. Si ustedprefiereCyTana. #GOCHO!!!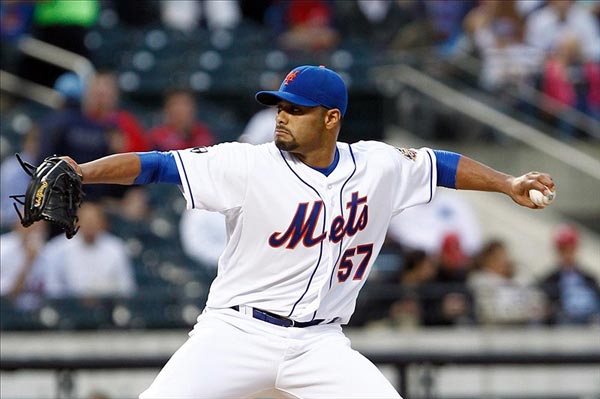 @SportsMoneyBlog
13 Reasons Why JohanSantana's No-Hitter Was Amazing http://onforb.es/L6dcYZ
@byronjr23
Add JohanSantana to the anti-replay list
@nelsonbrges
Y QUE EL MISMO ANGELITO QUE GUIÓ AL GOCHO JOHANSANTANA HOY CON SU "No Hit-No Run" NOS GUIÉ MAÑANA CONTRA URUGUAY ARRIBA VENEZUELA
@PhilipMichaels
Congratulations to Johan Santana and all, but I honestly felt like the first no-no in team history should have been thrown by Mr. Met.
@Ugarles
After the no-hitter the Mets locker room was a crazy scene. Everybody had one 16 ounce Coke.
@TheCousinSal
(cont) you can not put a price on the moment Johan just gave me and my son on his 7th bday #$wellspent
@KeithOlbermann
New BB Nerd Blog: http://tinyurl.com/7owleft Don't Mess With The Johan: The Theory of Excess Fair Territory and Mets No-Hitters
@miketirico
@timrohan http://nyti.ms/JBtwRW Congrats on a job well done. Zingermans on me when you get back to AA in the fall. #goblue