Great New Baseball Pitching Metric
- By Josh Robbins
I thought you might be interested in a new baseball pitching metric that I co-created on 60ft6in.com. The Factor12 Rating (F12) is an analytic measurement utilizing league average performance to compare the value of all MLB pitchers. F12 consists of the following twelve statistics incorporating every aspect of pitching:
Innings Pitched (IP); Strikeouts Minus Walks (SO-BB); Fielding Independent Pitching (FIP); Earned Run Average (ERA); Walks plus Hits per Innings Pitched (WHIP); Home Runs per 9 innings (HR/9); Walks per 9 innings (BB/9); Strikeouts per 9 innings (SO/9); Opponents Batting Average (OBA); Opponents On-Base Average (OOBA); Opponents Slugging Average (OSLG); Modified Base-Out Percentage (MBOP) has been adjusted to include wild pitches and balks.
A pitcher's F12 is the sum of the percentage difference/change value of the twelve statistical categories. The league average performance is 24.000 and a minimum of 0.001. Pitchers recording zero innings pitched will receive a 0.000 F12 Rating. Elite pitchers will accumulate a 30.000+ seasonal rating.
Pitchers completing less than the average yearly innings (i.e. 65.75 in 2011) will have their F12 Rating weighed by the percentage of innings completed in relation to the league average (i.e. Sergio Romo 48 IP/65.75). This adjustment enables starting pitchers and relievers to be compared together based on different workloads for the season.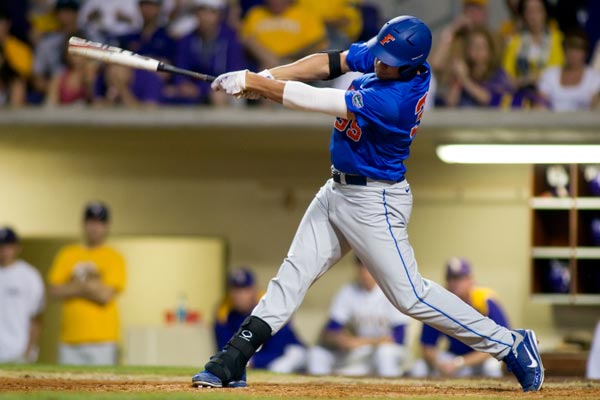 Factor12 rates yearly performance, with the potential for future projections. Weekly updates will be available during the 2012 season to quantify every pitcher in Major League Baseball using F12.
You can read more about this new pitching metric at What Does F12 Really Mean?
What's wrong with relying on wins as your primary pitching metric? Check out Cliff Lee Proves Wins are a Poor Pitching Metric.