MLB First Round Picks: Where Are They Now?
Where Are They Now? (Part One)
I want to take everyone on a cruise with me for a bit. We are going to go back ten years in time. We will look at the past ten Major League baseball number one draft choices together and see how they developed and we will find out just where they are now in their respective careers. In this first report, we will look at the first five years of that ten year span, the years 2001 thru 2005. These five players have had between five to nine years to develop now and we should have a much better read on their careers as opposed to the last five selections, who we will look at a little later.
Lets start our journey by going back to 2001. The Minnesota Twins owned the first selection in that years draft. These weren't the Twins we know now. They had finished the 1999 season dead last in the AL Central division with a 63-97 record and followed it up by going 69-93 and finishing dead last again in the 2000 season. The Twins did make one move that would turn their franchise around in a completely different direction back then and that was selecting catcher Joe Mauer out of Cretin-Derham High School with the top selection in the 2001 season.
It would take some time for this selection to pay off though as Joe Mauer didn't break into the majors until the 2004 season. His breakout season was in 2006 when he became the first catcher in Major League history to lead the league in batting average with a .347 average for the year. He has since won three consecutive gold gloves (2008-2010), won the American League MVP (2009) and is the only catcher in Major League history to win three batting titles. You can say that the Twins hit a walkoff grand slam with this selection and have benefited from it for years.
If Minnesota's selection of Joe Mauer was a grand slam then Pittsburgh's selection of Ball State pitcher Bryan Bullington with the first pick in the 2002 MLB draft was a two out, bases loaded in the bottom of the ninth inning strikeout. Bryan Bullington was selected above such players as Prince Fielder, Scott Kazmir and Cole Hamels just to name a few. He went on to pitch a total of 18 innings for the Pirates and had an 0-3 record before being placed on waivers in 2008. He was claimed by Cleveland where he went 0-2 in 14 innings. He played for Toronto in 2009 and pitched only 6 innings for the Blue Jays.
Finally, in 2010, He was signed by the Kansas City Royals and went 1-4 in 42 innings recording his first major league win against the New York Yankees. He currently pitches for the Hiroshima Toyo Carp of the Japan central league. The Pirates selection of Bullington has to be considered a big time miss especially considereing some of the good talent that came out of that years draft.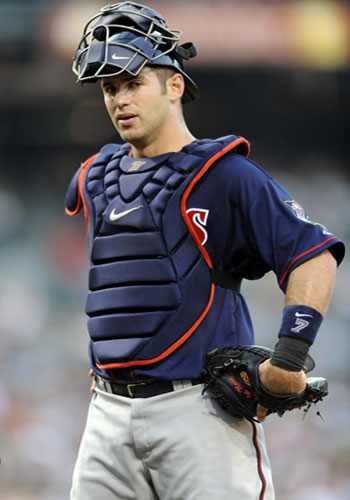 With the 2003 draft, we began to see the appearance of the Tampa Bay Devil Rays on the baseball scene. This was the Devil Rays first of three number one selections during the 2000's. Tampa Bay decided to select outfielder Delmon Young out of Adolfo Camarillo High School. Delmon Young is the younger brother of Major league first baseman Dmitri Young. Delmon toiled in the minors for a couple of seasons with his biggest claim to fame for being suspended 50 games in April 2006 for throwing a bat at an umpire after being called out on strikes while playing for the Triple-A Durham Bulls.
In August 2006 he finally was called up to the Majors and played in the last 30 games for the Devil Rays where he batted .317 with his first Major league hit being a homerun. Delmon played in all 162 games for Tampa Bay in 2007 batting .288 and finishing second in the Rookie of the year award voting. He was traded during that offseason in November 2007 to the Minnesota Twins. He has go on to post batting averages of .290 (2008), .284 (2009) and .298 (2010) with the Twins and finished 10th in American League MVP voting for the 2010 season. Although, currently not playing for Tampa Bay, the Devil Rays selection of Delmon Young is still considered a successful choice.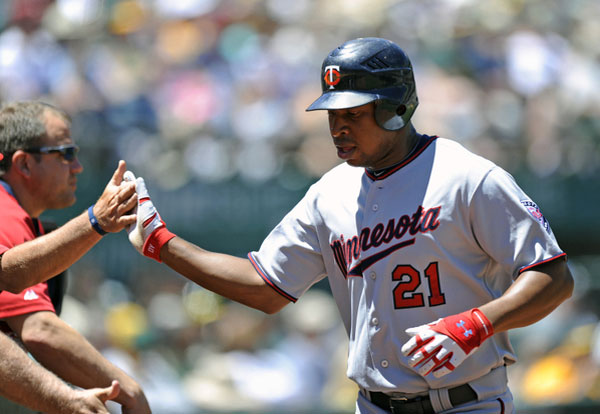 Matt Bush was the first selection in 2004 by the San Diego Padres. I'm going to save everyone some time from looking him up. He was a shortstop prospect out of Mission Bay High School. He was average in the minors for a couple of seasons before the Padres decided to give him a shot at becoming a pitcher. Bush was a pitcher as well as a top shortstop prospect during his high school career. His fastball was rumored to get has high as 98 mph on the gun. Matt Bush pitched some in the minors and was injured during the 2008 season and then was traded to Toronto on Feb. 2009.
Just two months later in April 2009 the Blue Jays released him after breaking their zero tolerance behavioral policy. Matt Bush has struggled on and off with personal problems since being drafted. In 2010, Bush signed a minor league contract with Tampa Bay and has spent the majority of his time with Class-A Charlotte. In the end, the Matt Bush experiment for San Diego turned out to be a huge bust.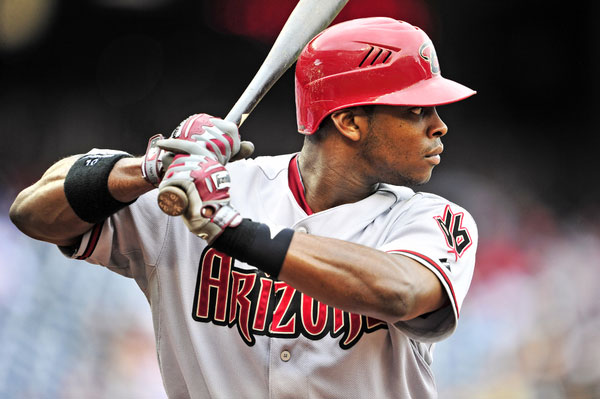 The Arizona Diamondbacks owned the first selection of the 2005 MLB draft and decided to use it on outfielder Justin Upton. Justin spent 2006 and most of 2007 with Class-A South Bend before being promoted to the Majors in August 2007, where he posted a .221 batting average including 2 homeruns. In 2008, Justin got off to a very hot start before crashing in May and enduring an 0 for 24 batting slump in which he struck out 17 times. That 2008 season saw a lot of peaks and valleys as Justing struggeled with his first entire season in the Majors.
Justin's breakout season would come in 2009 when he finished the season with a .300 batting average and 26 homeruns and was selected as a National League All-Star. The 2010 season saw some of Justin's power numbers go down a little although his walks have went up showing he has grown more patient as a hitter and more pitchers are pitching around him in the line-up. Justin seems to be off to a great start in his career for Arizona and the Diamondbacks selection is paying great dividends for the club. Arizona's selection has been a huge success.
That was the first five number one selections of our look into the past and there seemed to be three hits and two misses. Joe Mauer got the ball really rolling for the Twins and Delmon Young and Justin Upton have to be considered very good selections as well. On the other end of the spectrum, the Pirates and Padres totally whiffed when getting the chance to improve their clubs standing with a top selection. Tune in for the follow-up article, where we will look at the 2006 thru 2010 MLB draft number one selections.
Wonder what happened to the #1 picks in the Major League Baseball drafts from 2006 - 2010? We've got the answer! Check out our Top MLB Picks -- Where Are They Now? (Part Two).
Tune in for the follow-up article, where we will look at the 2006 thru 2010 MLB draft number one selections. Check out Ticketbis if you are looking for MLB tickets.