The American League's Obscure Fantasy Pitching Tidbits
- by Bryan Nichols
Baltimore Orioles and Boston Red Sox
Jon Lester – Home ERA (7.16)
Alfredo Aceves – vs Baltimore - 10/1 (K/BB ratio) and 3 hits allowed.
Baltimore – projected starting pitchers (Hammel, Chen, Matusz) are 3-0 with a 3.0 ERA and a 21/5 (K/BB ratio) vs the Red Sox
Wei-Yin Chen –Last three starts (7.31 ERA).
Josh Beckett – 5.52 ERA during night games (5 gms).
Clay Buchholz – 10.00 ERA vs Baltimore (2 gms).
Brian Matusz – 5 straight starts giving up 3 ER or less.
Tampa Bay Rays and New York Yankees
David Price/James Shields - allowed 21 baserunners in 13 innings at Yankee Stadium and sport a combined 5.53 ERA.
Ivan Nova - career record of 3-0 in five starts vs TB and has held them to a .225 BA.
Alex Cobb – 1.78 ERA in 5 career road starts.
Andy Pettitte – 10/1 (K/BB ratio) in last three starts.
Toronto Blue Jays and Chicago White Sox
Henderson Alvarez – 2.20 ERA on the road in 28.2 IPs.
Cleveland Indians and DetroitTigers
Max Scherzer - 33 Ks in only 21.2 IPs at home.
Drew Smyly – 24 Ks at home in 20.2 IPs.
Ubaldo Jimenez – has a 2.58 WHIP on the road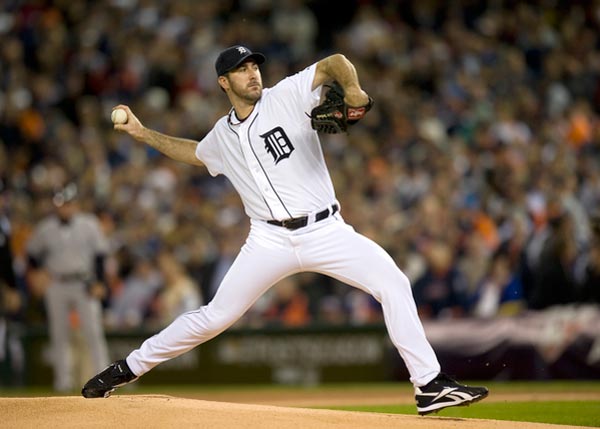 Minnesota Twins and Kansas City Royals
Minnesota - worst team ERA in MLB (5.15) and allowed the highest batting average in the American League (.288).
Felipe Paulino has yet to allow an earned run at home in 20 IPs.
Seattle Mariners and Los Angeles Angels
Scott Downs – 0.0 ERA at home this year in 12.1 IPs.
Jerome Williams - has 2.17 ERA at home in 37.1 IPs.
Texas Rangers and Oakland Athletics
Texas - on the road pitchers have allowed a MLB best .213 BA.
Oakland – scored an AL worst 116 runs vs RH pitching.
Bartolo Colon - 0-3 with a 7.48 ERA pitching at home.
Jarrod Parker – has 2.08 ERA at home in 26 IPs.