The Bad Economics of Baseball
- By Kavin Caruso
Major League Baseball is so different from the NFL in terms of payroll. In the NFL, there is a salary cap, in MLB there is no salary cap. In the NFL, teams have revenue sharing that gives each team a chance to compete. MLB doesn't have that. There are small market and large market in the NFL, but because of revenue sharing, all teams have the same amount of money. The highest payroll in MLB is the New York Yankees with $206,333,389. The smallest payroll is the Pittsburgh Pirates with $34,943,000.
Since the mid 1990's, teams like the Yankees, Braves, Dodgers, Cubs, and Phillies got revenue money from major tv networks like FOX Sports. During that span, small market teams like Pittsburgh, Milwaukee, San Diego, and Seattle lost their payroll. Former Yankee owner George Steinbrenner didn't want revenue sharing, so the Yankees payroll ballooned gigantically in the late 90's. With that being said, small market teams couldn't afford high priced athletes. Teams like Milwaukee, Minnesota, Cincinnati, and Houston had to either released their star players or trade them away during the season. Teams like the Yankees, Dodgers, Phillies, and Cubs could sign those top athletes. Pittsburgh Pirates haven't had a winning season since 1992, had been hurt with losing their payroll because of the tv markets.
Small market teams have to rely on their draft picks and their farm systems if they want to compete for a championship. Large market teams can just sign a good star player and he will be their starter for the season. If say, Seattle Mariners are making a run for the playoffs, what will happen? One thing will happen are the Mariners will have to trade several prospects to a team that in exchange for a star major leaguer. Problem is the star major leaguer won't be with Seattle next season.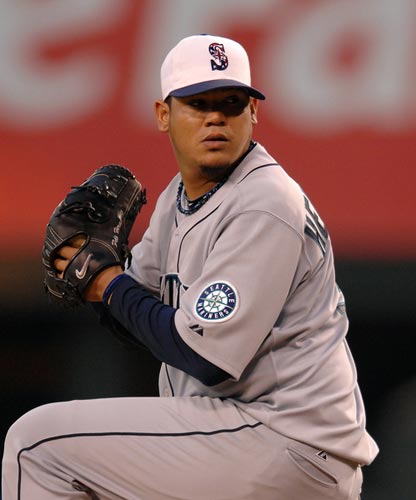 Why? Well he will want a big contract; Seattle Mariners will not be able to sign him. The Mariners who gave away several prospects the previous season will have to go and draft a high school player and hopes he will prosper in their farm system. In the big market team, like the Philadelphia Phillies, they can trade away a prospect and get a star player. One difference, Phillies can sign a long term deal with the star player that they got during the July 31 trading deadline. See that's why it's unfair for some teams who try so hard to win a division and they can't.
One day things will be different, that's why the NFL is so popular right now. Any team can win the Super Bowl. In baseball, certain teams are guaranteed to reach the postseason every year. If Major League Baseball wants to be a popular sport, they will have to start by allowing revenue sharing so every team has a chance to get their star player to play for them.
| | |
| --- | --- |
| | |
| Large Market | Small Market |