The Real Face of Major League Baseball
- by Paul Grossinger
To the insult, affront, and dismay of every real fan of America's pastime, 22% of polled Americans selected Alex Rodriguez as the face of baseball in a recent survey.
Apparently, those most likely to choose A-Roid were casual fans of baseball who live more than 20 miles from a ballpark – in other words, football fans who mistakenly answered a survey about baseball. But still.
If we exclude Alex Rodriguez and his antics from the question, who is the real face of baseball? The somewhat surprising answer: no one.
Aside from the immortal A-Rod, no single player even sniffed 15% of the vote. Derek Jeter, New York's darling, came closest with 12.
Why is it that America's most historic and second most-popular sport does not have a face? And, not only is there not a truly definable player – like LeBron James – there isn't even anyone with broad, positive recognition across more than a quarter of the national fan base?
The likeliest reason is the dearth of big market, in their prime stars for baseball to trot forward in front of America. Jeter is an icon but he is 39 years old and has barely played all year – half of America likely assumes he is retired. Ditto for Mariano Rivera. Miguel Cabrera, the game's preeminent slugger, plays for the Detroit Tigers; a good club and a feel good story but hardly in line with Jordan's Chicago Bulls or Kobe's L.A. Lakers.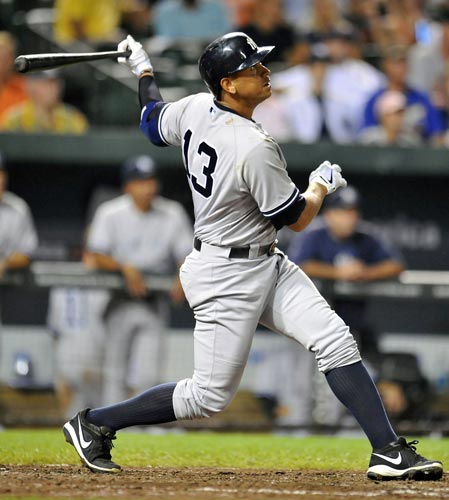 What about the budding stars? The young guns are, alas, still too young and too irrelevant for good measure. Mike Trout has been an exceptional player since 2011 but the only headlines his Los Angeles Angels have made are during winter free agency while he sits on the beach. Bryce Harper plays for the Washington Nationals and, if they had built on their 98 wins from 2012, he might have topped the list. But they have fallen back to earth and the Nationals' history as the Montreal Expos does not exactly evoke fantastic memories of past Americana greatness.
So, what is baseball to do? Well, it's a team game built on assembling competitive rosters on low-exposure payrolls? Wait, what are we talking about? Clearly, MoneyballBrad Pitt is the face of baseball. Why did we even bother to pose the question?
If you are interested in betting on baseball here's a great place for online gambling - join now!.