True Baseball Fans
- By Ollie Walden
It is finally here. It has been coming slowly out of the deep winter and made its way back into our world. It is the major league baseball season. Doesn't it get you excited when opening day rolls around? For that one day every year, we all have the same dream as fans, that our favorite team will end up in the world series at the end of the season playing for a championship. We are all the same on that one day every year.
Yankees fans, Red Sox fans, Cubs fans and big market teams are all on the same page as Pirates fans, Royals fans, Twins fans and smaller market teams. We all are excited and ready to cheer and root for our favorite returning players and check out the new, up and coming prospects. We all have the same amount of wins and we all have the same amount of losses when the season starts. Opening day is magical in that retrospect every year for all fans and major league teams.
Fans have rushed out and purchased new jerseys or some have even dragged the old ones out of their closets and thrown them on, you know who you are, and we are there dedicated and cheering from our favorite seat in the stadium or in front of our televisions at home or in our favorite sports bar. We are talking about the trades that went through over the winter or the prospects we are going to see called up from the minor leagues and playing this season. Excitement is at an all time high for everyone on opening day. By the time the end of April gets here, we will have a more idealistic view of who is going to be a contender or pretender. Sure, you'll have a few teams that maybe weren't expected to be great, that have gotten off to hot starts that first month, but most are really thin talent wise and are only a serious injury or bad hitting slump away from dropping out of contention.
We have all endured enough baseball seasons to know that it is hard to hide true weaknesses over a 162 game season. We as fans still believe because its early and baseball is a long season and we hang onto the hope that if our teams stumbled that there is still plenty of time to catch up and for teams ahead of them to collapse. We still have the banners hanging from our front porches and we are still sporting our car flags from our car windows. Its just the first month, who cares if the Cubbies are only 10-17 or that the Braves are 8-20, there is far too many games left to worry about subpar starts to seasons. We are telling ourselves that great starts don't matter as much in baseball as they do in football or other sports. You have a bad first round in golf and you could be in trouble, but a bad first month in baseball is nothing.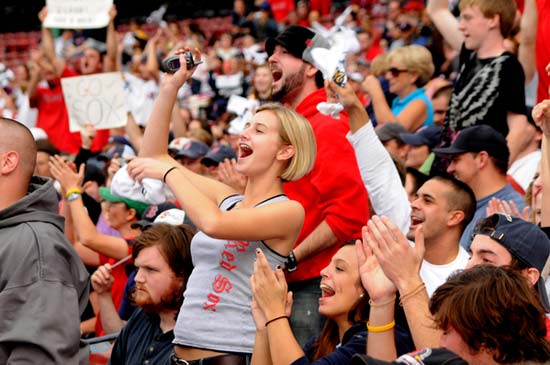 We actually start believing that its better somehow to start off bad then to be leading the division. We tell ourselves that leading for that long of a season is rarely done and that is acceptable that we stink it up at first and then we will really make our run later. Fans excitement level is still high, but has slowed a little as compared to opening day. Usually, by the end of May, injuries have begun to plague some teams and most teams have gotten through their ups and downs and we are seeing who has staying power and who is really going to be delegated to looking ahead to next season. Your team is either very good or they aren't very good and most fans know by this time of the season. Fans excitement levels have evened out and may even be dropping for some fans whose teams are still struggling.
June brings in interleague play and fans are excited again. Everyone loves interleague play, some of the older fans and some critics fought it and said it would hurt the game's tradition, but they have been totally off. Interleague play has helped the majors in so many ways. National league and American league team fans get to see teams they wouldn't get to otherwise. It doesn't matter who is having a great season or not when the Yankees and Mets get together or when the Astros and Rangers battle. Its all about bragging rights during this time. Royals fans get to see the Cardinals, Cubs and Reds stroll into town from time to time now and see how they fare against them for a three of four game series even if they are in last place in the division. A's fans get to see how well they do against the Giants and Dodgers. Interleague play is fun for everyone and it really livens up that month or so period right before the All-star game where the season seems to hit that little lull it used to go through. Need I have to say fans excitement level is back up again.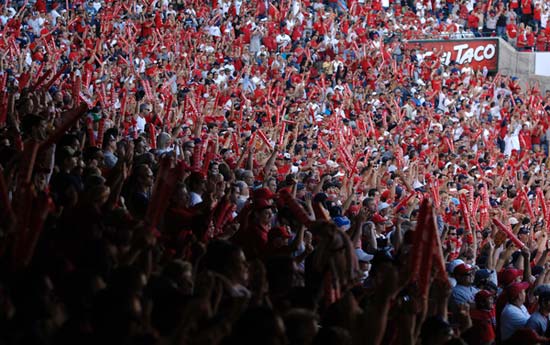 July is an exciting month for two reasons. The All-star game, which carries some much needed excitement now that the world series home field advantage depends on the outcome, and for the the trade deadline, which happens at the end of the month. The league made another good decision, besides interleague play, when they decidied to put some meaning into the All-star game. Managers have to really make some decisions now that homefield is riding on winning or losing, especially if they manage a playoff contending team. It has turned an after thought game for players into a game that's going to be talked about and that players are striving to win. Players are now diving for foul balls and bunting in this game, something that they would never be willing to do before. Kudos to the league for making the All-star game exciting again and maybe other leagues should step up and do the same (wink.. wink.. NBA, NHL).
By the end of the month, the straight trade deadline is upon us and teams are wheeling and dealing players. Contenders are shopping and pretenders are dealing at this time. The possibility of getting some draft picks or prospects for a decent player you may or may not be able to sign sounds good to some teams, while dealing some draft picks or prospects to add that one missing piece to the roster is the goal for contenders. This is the time of month that fans really pay attention to the little scroll at the bottom of the screen of games to see who is going where and to whom. Fans excitement level is decent and hopeful.
August brings in the playoff position push. This month, if you are teetering on that edge of being in the playoff hunt or out, you really need to make a push. Yes, you still have another month left of baseball, but you better get yourself into position this month and not be as dependent on other teams losing instead of just winning yourself. They call this month the dog days of summer, but it's playoff proof month to me. This is the month where you need to post a strong record and put yourself in a favorable spot for the last thirty days still to come. Fan excitement may be dropping some at this point. For some reason, this month is always a tough one to get through for fans, players and managers alike. A lot of managers find themselves on the hot seat by this time if they aren't getting the results on the field.
Finally, September has arrived and the pennant races are in full gear. The wildcard race has begun for teams that are too far out to win a pennant. This is the month of magic numbers and fans get to see them slowly decline has the month goes on. As a fan, you are either cheerful and happy every time you see that magic number go down or it turns your stomach to see it fall for teams fans that are chasing other teams. The end of this month can also be gut wrenching for fans of teams who have fell into the last minute collapses that dash entire seasons. There is nothing worse than going through a slump during this point of the season. It is just terrible to lose a 10, 11 or 12 game lead with just 25 games to play. An entire season of accomplishments and leading your division and contemplating possible playoff matches, and clearing your schedule to attend playoff games, and then your favorite team pulls the infamous choke job in the last few weeks. That is one of the most bitter pills to swallow, especially if it's to your most hated rival. Fans excitement levels are strong and you are officially ready for the post season.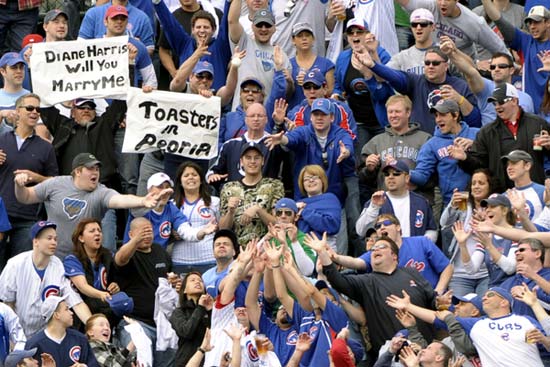 Finally, October is here. Something that seems like it has taken forever is suddenly staring us all right in our faces. The playoff matches are settled. Fans are packing stadiums and sportsbars and we are rooting and cheering as strongly as we did on that magical opening day. The weather has cooled and now an entire season worth of dreams are narrowed down to a couple of series. This is when you either win or go home. Players have fought through the grind and are as excited as fans are to get out there and leave it all out on the diamond. Fans excitement levels are sky high. This is why we have sat in the bleachers when it was 95 degrees and miserable. This is why we have sat through an entire twelve run loss and through countless hours of rain delays, so that we can say that we are right here, right now and have been here the whole time.
We are nothing if we are not loyal and determined, and this month belongs to us, and no one can take it from us. We are sitting in our usual spots cheering in our usual jerseys. We are driving are same way to work and we are still sporting our teams car flags with pride. Yes America, our game is center stage now, and everyone else has to take notice. Enjoy your season baseball fans, you have earned it.